What is the Triathlon Estonia Kids and public triathlon: Kids and public triathlon is fun and exciting race for the young ones adventurous enough to try out tri-sports. At short triathlon it is the participation and the joy for active sports that matter, not so much the result.
 Where and when: Saturday, August 27, 2022, Jõgeva County, Kuremaa borough.
KIDS TRIATHLON
SWIM COURSE – 1 LAP – 150 m
CYCLING COURSE – 1 LAP – 6 km
RUNNING COURSE – 1 LAP – 1 km
PUBLIC TRIATHLON
SWIM COURSE – 1 LAP – 300 m
CYCLING COURSE – 1 LAP – 10 km
RUNNING COURSE – 1 LAP – 2,6 km
PRE-REGISTRATION UP TO August 27th 

HERE

!
Pre-registration entry fees You can see HERE
Age groups and distances
Kids distance
Boys and girls D – 2011 and younger
Boys and girls C – 2009 ja 2010
Public distance
Boys and girls B – 2007 ja 2008
Hobbyists men and women – 2006 and older
Main race rules: Bike helmet is compulsory, use of swim cap is recommended. All types of bicycles are allowed. Drafting is not allowed at all. Participants cutting the race course short will be disqualified. Flooding equipment is allowed on kids race and they have to start behind anothers.
Award ceremony: Medal for top three in each age group and winner cup.
For parents
Your child takes part in Kids Triathlon race only with your permission and on your responsibility. Please pay attention to the instructions given by race official, signs regulating the race course and the event centre. We recommend getting acquainted with race course with your child prior to the start.
Photographing/snapshots
The organizer reserves the right to use and publish for marketing purposes any photo taken or video made of any participant during the race.
Race cource of kids triathlon
Direction of swimming is counterclockwise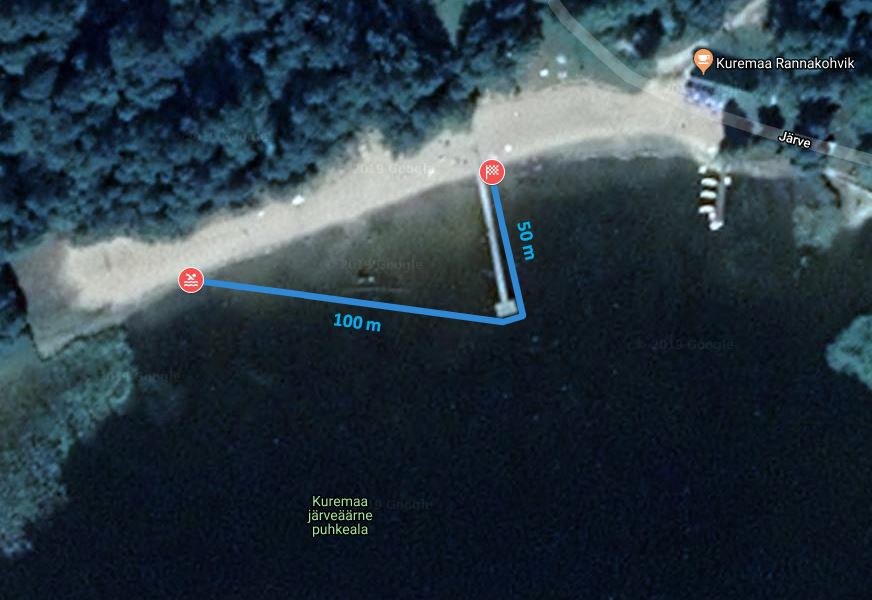 VIDEO OF KIDS TRIATHLON CYCLING COURSE
DOWNLOAD GPX FILE OF KIDS RUNNING COURSE
VIDEO OF KIDS TRIATHLON RUNNING COURSE
Race cource of public triathlon
Direction of swimming is counterclockwise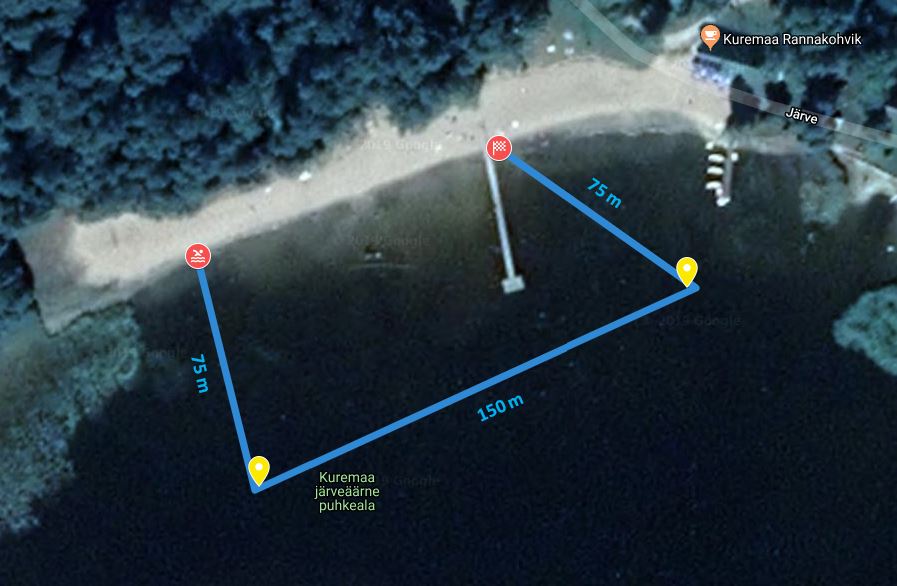 VIDEO OF PUBLIC TRIATHLON CYCLING COURSE
DOWNLOAD GPX FILE OF PUBLIC DISTANCE RUNNING COURSE
VIDEO OF PUBLIC TRIATHLON RUNNING COURSE