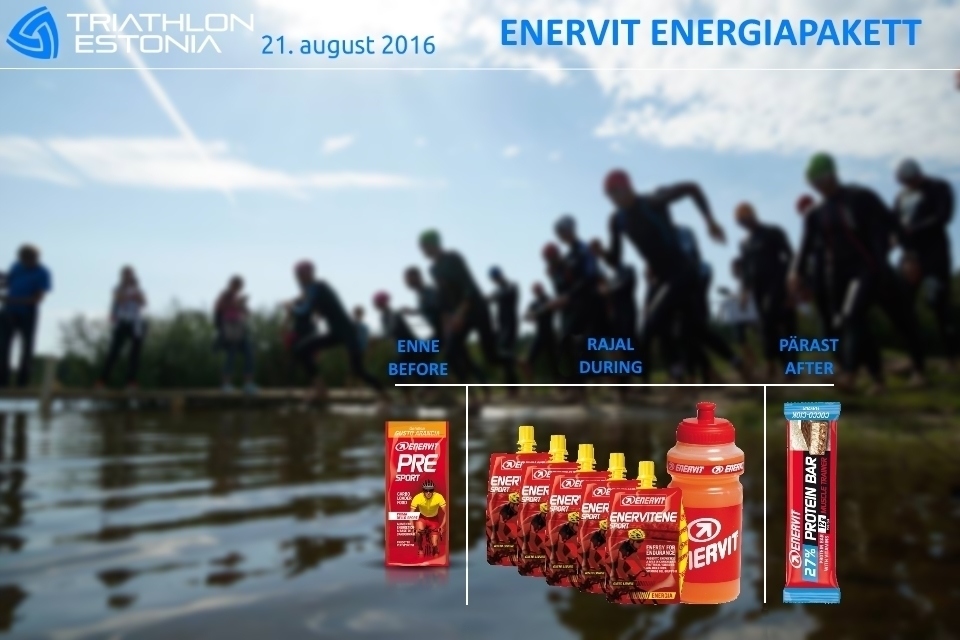 Good partner for Triathlon Estonia, Enervit, brings a good offer for competitors which includes:
5 liquid energy gels (no water needed)
+ 500ml drinking bottle filled with sports drink
This energy package can be bought:
1. during the competition in Enervit tent
2. by sending an email to info@enervit.ee (codeword 'Triathlon Estonia energy package')
3. at Türi street 3, Tallinn, Contact person: Toomas Ellmann, call +372 56 27 28 52
У хорошего партнера гонки Triathlon Estonia Enervit есть участникам отличное предложение, которое включает в себя:
5 жидких энергетических гелей (не требует дополнительного употребления воды)
1 восстановительный батончик
+ питьевая бутылка 500 мл с спортивным напитком
1. На месте в день соревнований (21.08) в палатке Enervit.
2. Предварительно заказав по электронной почте "info@enervit.ee" (ключевое слово: "Triathlon Estonia Energiapakett")
3. По адресу улица Türi, дом 3, город Tallinn.
Контакт: Toomas Ellmann, +372 56 27 28 52